Jeseň má svoje čaro a jeseň v záhrade je zvlášť farebná. Všetky odtiene červenej a žltej na listoch stromov zafarbia záhradu do pastelových tónov, ktoré sa menia každý deň. Každý fotograf čaká na toto ročné obdobie, aby zachytil farbu krajiny na svoju záznamovú kartu. Keď máte svoju záhradu, nemusíte za jesennými fotografiami jazdiť a hľadať námety, vaša záhrada vám ich poskytne dostatok.

Nesmie byť však zahmlené. Aj keď jesenné dažde dokážu vyvolať pochmúrnu náladu, oveľa viac pokaziť nielen fotografický zážitok vedia samotní ľudia. Jeseň je totiž aj obdobie upratovania záhrad. Po zbere zeleniny nastáva potreba likvidovať aj zvyšky vňatí a pre mnohých to znamená jediné: spáliť ich. Okrem toho, že kazia vzduch iným ľuďom, spaľujú aj svoje peniaze a nevedia o tom.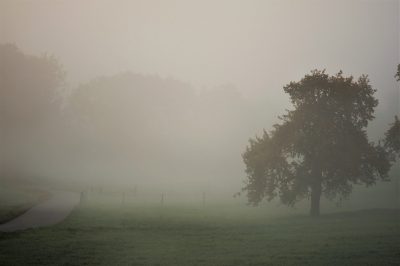 Každá rastlina, strom aj paradajka, potrebuje k svojmu rastu vodu a živiny. Živiny, ktoré získa z pôdy, v ktorej rastie. Keď po zbere úrody zvyšky rastlín ľudia spália, spália s nimi aj živiny z pôdy a tie musia budúci rok do zeme dodať. Musia hnojiť. Musia kúpiť hnojivá.
Keby zvyšky rastlín na jeseň skončili na hromade kompostu, nielen, že by na dedine zostal čistý vzduch a nekonala by sa hmla ako v Londýne. V priebehu roka by sa dážďovky a baktérie postarali o staré vňate, trávu alebo zeleninový odpad z kuchyne a vytvorili z neho substrát, kvalitný kompost. Keď ho záhradkár rozhádže po záhona zeleniny alebo i kvetov, prihnojí pôdu a všetko lepšie porastie. A nemusí za to zaplatiť ani euro. Nemusí nič kupovať.
Kompostovanie zvyškov zo záhrady a kuchyne je nielen priamou úsporou peňazí, ale aj recykláciou živín v prírode. A za ušetrené peniaze za hnojivá si môžete kúpiť napríklad nový gril do záhrady.