Ďalší spôsob nákupu PR článkov
|
Raz darmo, ak sa o vás nehovorí, ako keby ste neexistovali. Zíde z očí, zíde z mysle. Reklama predáva. Nie, nerobím si zoznam populárnych sloganov. Len som si napísal, čo mi prvé napadlo, keď som si spomenul na PR články. Teda na články, ktoré majú za úlohu vylepšovať vzťah verejnosti k firme. PiáR.

Máte pekný web, plný zaujímavých informácií a nikto naň nechodí? Asi o ňom ľudia nevedia. Možno ani Google o ňom nevie. Alebo vie, ale nemá dôvod ho posunúť na vyššie pozície vo vyhľadávaní. Čo s tým?
No keď o vás (v dobrom) nechcú písať iní, musíte s tým začať sami. Presvedčiť majiteľov webov, aby o vás uverejnili článok alebo aspoň sa o vás zmienili a napísali link na váš web. Väčšinou to nie je problém, mnoho webov vzniklo práve preto, aby sa takto ich majitelia živili. Ale ak máte na starosti vo firme aj niečo iné, kto urobí toto všetko za vás a pre vás?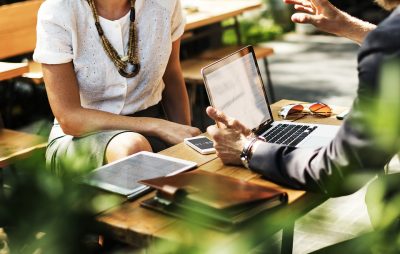 Napríklad my. Alebo iná PR agentúra. Máme kontakty na prevádzkovateľov webov, ale najmä na agentúry, ktoré dokážu zautomatizovať a zefektívniť nielen výber webov, zverejňovanie článkov, ale aj fakturáciu. Asi najznámejší možnosťou hromadné správy PR článkov je web placla.sk . Existujú aj iné weby, ale tie majú zanedbateľné podiely na trhu ako českom, tak slovenské. Rozhýbať stojaté vody sa snaží nový web linketica.com.
Zaujímavá je tým, že nikde nevidíte minimálnu cenu za článok. Inzerent si zadá dopyt, určí kľúčové slová, vy ponúknete web a cenu, za ktorú text napíšete a zverejníte. A nikto blogera nenaháňa, že to musí stihnúť za tri dni hoci aj na cestách alebo v horúčke. Čo je užitočná novinka, blogerovi príde mail, že v systéme pribudli nové dopytu a mal by sa rozhodnúť, či ich akceptuje.
Ako inzerent, ktorý chce propagovať svoju firmu, stránky či službu, nemáte šancu osloviť všetkých relevantných blogerov a dohodnúť s nimi podmienky spolupráce trvá dlhú dobu. A ani všetci blogeri nie sú v každej podobnej službe platených článkov. Keď potrebujete rozšíriť povedomie o vašom webe, teraz máte k dispozícii o jednu novú službu navyše.