Krátkodobé cestovné poistenie
|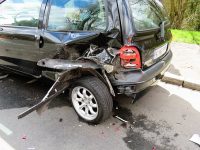 Teplé počasie láka von. Letné dovolenky sú síce ešte ďaleko, ale nie je problém si cez víkend urobiť krátky výlet po kultúrnych pamiatkách, navštíviť jaskyne alebo vyraziť za nákupmi. Alebo len tak vyjsť si na motorkách s partiou a kochať sa krajinou. Ak vás lákajú príležitosti kúsok za našimi hranicami, nezabudnite na cestovné poistenie.

Medzi našincami sú obľúbené nákupné cesty do blízkych zahraničných miest alebo turistické výlety po druhom brehu hraničných riek. Na pohľad je to len "na skok" na druhú stranu hranice, ale pretože neexistujú hraničné kontroly, málokedy si uvedomíme, že sme v druhom štáte. A že v ňom neplatí naše zdravotné poistenie. Aj drobná kolízia či nehoda môže spôsobiť veľké starosti. Predísť im pomáha poistenie na cesty.
Náhla nevoľnosť v nákupnom centre alebo úraz nohy na túre na Slovensku vyrieši hravo privolaná sanitka. Úplne rovnako to funguje aj v okolitých štátoch. Až na to, že po nás budú chcieť za poskytnutú prvú pomoc zaplatiť. Alebo preukázať, že máme uzatvorené krátkodobé cestovné poistenie ERGO. Podľa toho, aký druh cesty a na akú dlhú dobu ju plánujeme, máme možnosť poistiť nie len úhradu nákladov na našu zdravotnú starostlivosť či prevoz do nemocnice, ale aj stratu batožiny, dokladov osobných či od automobilu, ale tiež škodu, ktorú spôsobíme niekomu inému. Stačí v zime naraziť do iného lyžiara na svahu alebo v lete bicyklom nabúrať v prudkom zjazde a škoda je na svete. Mať pribalenú poistku sa vtedy zíde. Pri krátkych výletoch je výhoda, že sa cez internet poistíte z domova pred opustením Slovenska.
Ak bývate v pohraničí a ste "vonku" často, v takom prípade sa jednoznačne oplatí uzatvoriť si ročné cestovné poistenie. Nie len, že je cenove výhodnejšie, ale nemusíte myslieť na to, že predtým, než si vyrazíte bicyklom na druhú stranu hranice, musíte vyplniť formulár na internete. S cestovným poistením sa pre vás stáva Európa skutočne bez hraníc.