Kreatívne vytváranie internetového obchodu
|
Aby sa návštevníci zaoberali ponukou a predajom vašich služieb či produktov je nutné kvalitne navrhnúť webové stránky tak, aby boli atraktívne a príťažlivé. Spolu s tým sa musia veľmi ľahko ovládať, mať vysokú kompatibilitu s počítačom viacerých užívateľov a ich internetovým prehliadačom. Existuje množstvo ďalších kľúčových faktorov, ktoré treba pri tvorbe web stránok brať do úvahy. Rýchlosť načítavania údajov, kvalitný obsah a farebné motívy.

Návod ako na to
Samotné načítanie stránky by nemalo trvať dlhšie ako 15 sekúnd. Čím rýchlejšie sa jednotlivé stránky so svojím obsahom načítajú, tým skôr sa môžu angažovať ich návštevníci. V opačnom prípade stratí zákazník záujem a spolupráca je na bode mrazu. Pokiaľ si neviete svojpomocne vytvoriť web a jeho originálny vzhľad, máme pre vás jednoduchý design manuál, kde nájdete naozaj dopodrobna všetko. Poprípade sa môžete s konkrétnou požiadavkou obrátiť na samotných tvorcov. V tejto oblasti sú ako doma, takže vedia najlepšie, čo vášmu obchodu prospeje.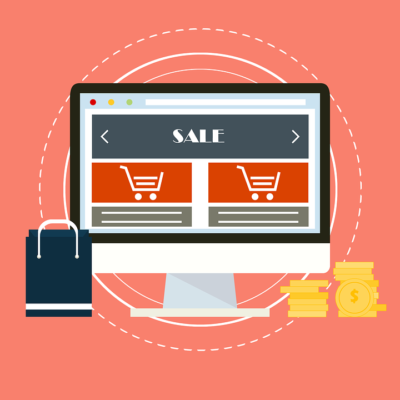 Nič zložité
Pred každým spustením svojej novej stránky sa uistite, že sú ľahko ovládateľné. Tento faktor vám pomôže viesť svojich návštevníkov na správne miesta webu. Platí to najmä vtedy ak vaše stránky predávajú nejaké produkty a služby. Použite navigačné odkazy, ktoré vedia jednoducho nájsť hľadané veci. Vytvorte ich prepojenie tak, aby boli ľahko zrozumiteľné. Okrem toho by mal webdizajn myslieť aj na farby. Tie pomôžu povzbudiť potenciálnych návštevníkov, aby trávili viac času práve na vašich stránkach. Čitateľnosť by mala byť tiež veľmi ľahká, v opačnom prípade sa zbavíte väčšiny záujemcov. Tiež je dôležitý jeden a spoločný typ písma. Niektoré prehliadače majú s ním malé problémy. Preto si musíte všetko viac krát odskúšať a nič nebude brániť v dobrom prehľade.