Lenovo – fakty a zaujímavosti z histórie a súčasnosti
|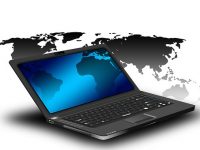 Značka Lenovo patrí do absolútnej špičky v segmente výpočtovej techniky. Pritom vznikla len v polovici osemdesiatych rokov a aj to vďaka dotácii od čínskej vlády. Prečítajte si aj o ďalších zaujímavostiach, ktoré sú spojené s históriou a súčasnosťou tejto populárnej firmy.


Vznik spoločnosti Lenovo sa datuje do roku 1984, kedy ho v Pekingu založila skupina vedcov aj vďaka podpore 25 000 dolárov od vedeckej akadémie. Spoločnosť začínala ako distribútor značiek IBM, HP a AST v Číne.
V súčasnosti má Lenovo centrálu okrem Pekingu aj v USA. Liu Chuanzhi, súčasný generálny riaditeľ a zároveň zakladateľ firmy, strávil počas revolúcie v Číne tri roky v pracovnom tábore. Dnes riadi firmu, ktorej celkové aktíva za rok 2016 dosiahli sumu viac ako 27 miliárd dolárov.
Lenovo bolo prvou spoločnosťou, ktorá podpísala sponzorskú zmluvu pre Olympiádu v Pekingu v roku 2008. Súčasťou sponzoringu vo výške 65 miliónov dolárov boli aj notebooky Lenovo a služby a to nie len pre OH v Pekingu, ale aj v Turíne.
Firma Lenovo v ostatných rokoch poskytovala zhruba 10 000 kusov techniky a približne 500 inžinierov, ktorí pomáhali s prenosom dát z viac ako 300 eventov po celom svete. Zároveň bola jedným z dvanástich partnerov, ktorí mali marketingové práva na globálne používanie loga letných OH 2008.
Spoločnosť Lenovo dodávala výpočtovú techniku aj pobočkám americkej vlády, ktoré sa zoberajú utajovanými materiálmi. V USA preto vznikali určité obavy, že by počítače mohli byť vybavené na prenos týchto tajných informácií čínskej vláde.
ThinkPad patrí medzí ikonické zariadenia značky Lenovo. Mnoho ThinkPadov bolo použitých dokonca pri kozmických misiách. Prvýkrát sa ThinkPad ocitol vo vesmíre 2. decembra 1993, kedy na palube raketoplánu Endeavour asistoval pri oprave Hubblovho teleskopu.