Servírujeme zaujímavosti o štyroch druhoch káv
|
Káva nepatrí len k celosvetovo najobľúbenejším nápojom. Spolu s ropou ide o komoditu, s ktorou sa vo svete obchoduje najčastejšie. Pestovaním kávových zŕn sa zaoberá údajne až 25 miliónov farmárov v 50 krajinách! Ktoré ďalšie zaujímavosti o káve je dobré vedieť?
Ako servírovať espresso?
Espresso, pôvodom z Talianska, patrí medzi najznámejšie kávové nápoje. Vedeli ste ale, že okrem správnej teploty a tlaku vody sú pri jeho príprave a najmä servírovaní dôležité aj šálky? Je to tak. Šálky na espresso by po správnosti mali byť z porcelánu, s hrubšími stenami a zúženým dnom kvôli udržaniu teploty a vytvoreniu tzv. cremy. Pred podávaním je ich naviac treba nahriať, inak káva stratí ideálnu teplotu a aj chuť.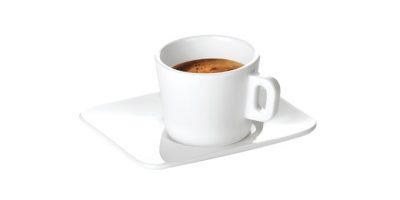 Ideálna teplota mlieka pre cappuccino
Radi si do šálky na kávu nalievate cappuccino? Tak potom dodržujte správnu teplotu mlieka, pretože práve ono je tým rozdielom medzi kvalitným cappuccinom a kávou, na ktorú by ste najradšej zabudli. Ak sa chcete vyvarovať nepríjemnej pachuti a záleží vám na precíznej mliečnej pene, nemala by jeho teplota presiahnuť hranicu 65 až 70 °C.
Ani espresso, ani cappuccino, ale marocchino!
Ochutnali ste už marocchino? Ak nie tak vedzte, že ide o "kríženca" medzi espressom a cappuccinom. Objednať si ho môžete priamo v Taliansku, na rozdiel od cappuccina sa ale podáva v malom sklenenom pohári a pridáva sa doň okrem vrstvičky kakaa aj hustá mliečna pena. Aj malé rozdiely narobia veľké divy!
Aká je tá pravá turecká káva?
Zalievanú kávu v našich končinách označujeme aj pojmom turecká. To je však mierne zavádzajúci pojem, pretože pravá turecká káva sa pripravuje trochu inak. Na prípravu originál "turka" budete potrebovať džezvu, ktorú ponúka napríklad eshop Tescoma, a trošku trpezlivosti. Káva by totiž mala niekoľkokrát prekypieť.