Ako sa pripraviť na jarnú zmenu času
|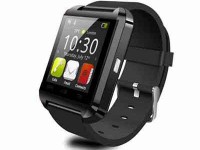 Každý rok nás čaká posúvanie času hore alebo dole. Vraj je to výhodné z národohospodárskeho hľadiska. To tvrdia papagágajúce médiá, ale v čase klimatizovaných a trvale osvetlených výrobných hál a kancelárskych budov to stráca zmysel. Pretrvávajú problémy z náhleho prechodu do iného systému. Dá sa vôbec na zmenu času pripraviť?

Telo človeka dokáže veľa vecí spracovávať automaticky. Pokiaľ žijeme tak nejak pravidelne, telo si dokáže tento rytmus udržať. Sú známe prípady ľudí, ktorí vstávajú každé ráno pravidelne v ten istý čas a nepotrebujú budík. A nie je to v závislosti od Slnka a množstva svetla vonku za oknom, pretože vstávajú v rovnakom čase v zime aj v lete.
Hoci sa ukazuje, že práve Slnko hrá dôležitú úlohu v udržiavaní rytmu ľudského tela. Pravidelné striedanie dňa a noci dokáže synchronizovať naše vnútorné hodiny.
A potom z moci úradnej niekto prepne hodiny a v nedeľu ráno je namiesto siedmej osem. To by nevadilo. Keby na druhý deň šesť nebolo už o piatej a my by sme nemuseli vstať o hodinu skôr. Ako sa na to pripraviť?
Väčšina ľudí popisuje svoje problémy práve v súvislosti s náhlym posunom času. Jeden deň je to tak a druhý inak. Ak sa chcete na časové posuny aspoň trocha pripraviť, riešenie spočíva práve v odstránení náhlosti tohto faktu.
Človeku sa nechce vstať o hodinu skôr, keď išiel spať v rovnakom čase, teda keď spí o hodinu menej. Čo tak ísť spať pár dní pred zmenou času o dvadsať minút či polhodinku skôr a o rovnaký čas skôr si nastaviť na ráno budík? Síce budete vstávať o čosi skôr, ale na odpočinok budete mať rovnako dlhý čas. Budete rovnako vyspatý, ako inokedy.
Začnite povedzme v stredu dvadsiatimi minútami, v piatok posuňte nočný spánok o štyridsať minút a v nedeľu a v pondelok vás "náhly posun času" o hodinu neprekvapí.